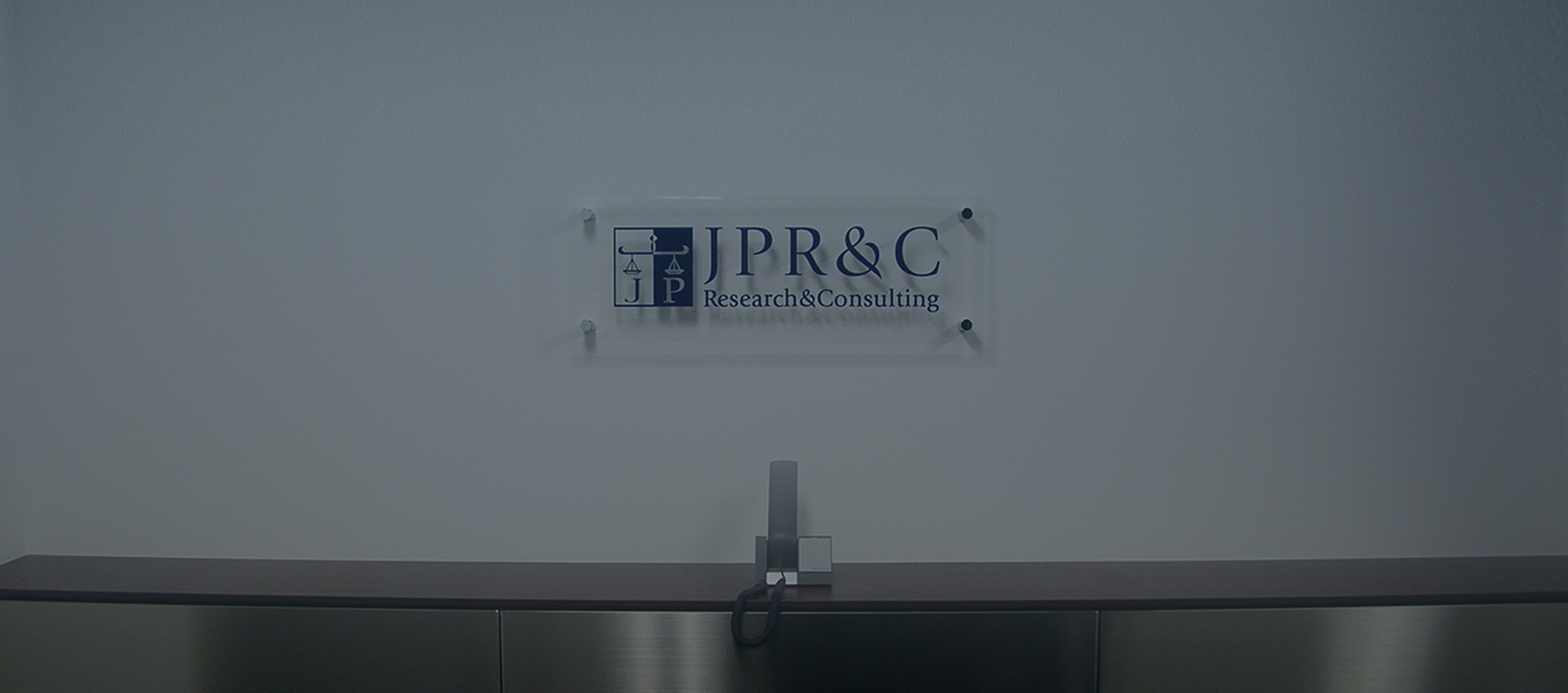 Based upon our achievement, and confidence bestowed on us by our corporate and law firm clients,
JP Research & Consulting provide "collection of strategic information" and "effective use of
collected information" for corporations facing risks.
About Us
JP Research & Consulting, Inc., a professional research and consulting firm,
provide practical information and advice to our corporate clients on their business strategies.
We provide information and intelligence
1) on investment/business risks in mergers & acquisitions and joint ventures
2) on strategic actions against lawsuits and disputes
3) on misconducts and wrongful acts in corporations to control and minimize damage
In collecting information, under an appropriate investigation plan,
we place importance on "multi-aspect approach", "quantity", "quality" and "viewpoint".
In analyzing collected information, through qualitative evaluation based on our broad perspective and
in-depth expertise, we meet various requirements of our clients for collecting strategic information.
JP Research & Consulting, Inc.

Location:3-7-12 Toranomon, Toranomon Annex Building 6th floor, Minato-ku, Tokyo, 105-0001

JP Research & Consulting (Singapore) Pte. Ltd.

Location:18 Robinson Road Level #15-01 Singapore 048547